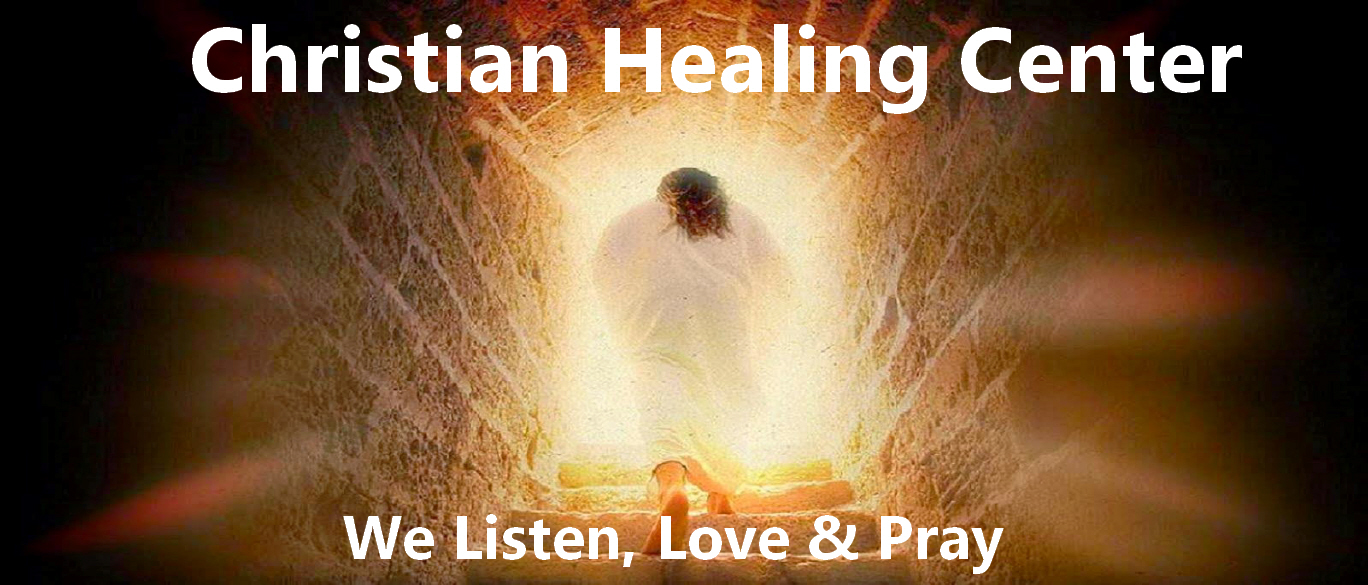 Welcome to the

Christian Healing Center
The Christian Healing Center is dedicated to pray for those in need of

healing prayer

for the physical, emotional and spiritual areas of their lives.
Who We Are and What We Do
We realize the stress, anxiety and traumas that life can bring, so we are here for you! Come and let us pray for you and watch God heal you! We are a non-denominational, interdenominational ministry. Our trained prayer ministers offer healing prayer FREE of charge!
Because, we are all God's children and Jesus loves each one of us. He wants us to feel His love and His healing touch. So, Jesus really does wants to heal you! So, call for your FREE appointment today. If you live in Central Florida, you can call us at (386) 679-9239 for an appointment for a FREE prayer session. Because we are funded by the Donations from the people we pray for, we ask you pray and ask the Lord how He would want you to help or partner with us!

Your Visit
Our prayer teams are available on Tuesdays from 1pm to 7pm EST to minister to you and your family. We even pray for children! Children need prayer as well with all the things they face on a day-to-day bases. When you come in for the first time, you will be asked to fill out a prayer questionnaire (Intake Form) so that we know how to target our prayers. Therefore, please take time to fill out our online form (HERE)
By the way, your prayer appointment and questionnaire are both kept strictly confidential and only your prayer ministers will be able to view it. So, after your prayer appointment, we will keep your intake form in a locked file cabinet for safe keeping in case you need to return for more Healing Prayer.
Some people need return visits, therefore, we encourage you to make a follow up appointment. We will even teach you how to keep your healing. Because, we know that the devil works hard to steal what God has done. If you need more training or prayer, we offer a Thursday night Bible Study at 6:30pm where you can learn spiritual principles for everyday life. So, call today and make your FREE appointment and watch God heal you! We are here here for you and your family! 
Call (386) 679-9239 today to make your FREE Healing Prayer appointment!