58 Mayfield Terrace, Ormond Beach, FL 32174
(386) 679-7300
You can email us your prayer requests at:
ChristCenter2U@gmail.com
Our Ministry is being expanded now to include an emphasis on children.  We are focusing on:
-Praying for children to be healed
-Teaching some children how to pray for healing
-Lessons for children: worshipping God through song and dance
-Counseling, inner healing and deliverance of foster parents and their children. Ministering to foster families together in a relaxed campground setting
Children need love.  Some have never felt God's love
Many children today need your help.  Not only foster children but also adopted children and orphans.  Many parents were raised without experiencing the love of a father and mother.  God loves every one of His children.  He created us with different cultures, and unique colors.  We will be inviting all children and parents of all races to come together in unity, so they realize how much Jesus loves them.  Our ministry, centered on the love of God is to broadcast the good news, heal the broken hearted and free the captives from the hurts and traumas of the past.  We love children and we will do our best to redeem their souls.
The Christian Healing Center loves children.  We have been teaching children how to pray effectively for healing for the last eighteen months.  We also have witnessed the power of children worshiping God through songs and dance.  God tells us in Isaiah 11: 6 "a little child shall lead them".  Children naturally love God in a way that we sometimes lose when we are hurt or abandoned.  This is especially true of foster children.  Some of them are abandoned at birth and never felt the loving touch of their parents.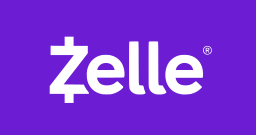 You may send your gift to     (386) 679-7300  ChristCenter2U@gmail.com
---
---
---
---
---
Visit our channel on Youtube.com and see our Revival 2020 healings:
Go to youtube.com, search for Daniel G. Murray and click on  "D"
Or click the link below
---
Call (386) 679-7300 today to schedule your Healing Prayer appointment!
Donate
---
To make a donation, click the button

"DONATE"

below.
A copy of the official registration and financial information may be obtained from the Division of Consumer Services by calling Toll-free within the State.  Registration does not imply endorsement, approval, or recommendation by the State.
---


WE THANK YOU FOR YOUR GENEROUS DONATIONS VIA Zelle.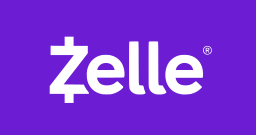 You may send your generous donation by ZELLE to (386) 679-7300 or
                                                            ChristCenter2U@gmail.com