Welcome To Our Store!
Thank you for visiting the Christian Healing Center Online Store. You may shop our online store 24 hrs a day. We do ship internationally, but the cost of shipping will be adjusted to your location. You will be sent an additional request to where you can pay for overseas shipping. All overseas shipping will incur an additional charge depending on you country's import regulations and or duties if any. We always ship the most affordable way possible unless you state otherwise. If you do not see a product that you are searching for, you may contact us at 386-679-7300
For overseas orders, please contact us before you order so we can give you an estimate on your shipping cost.
To order any of the FOLLOWING books, you may contact us by "clicking" the link:
OR
Find us on Facebook
OR CLICK THE LINK BELOW TO FILL OUT AN ORDER FORM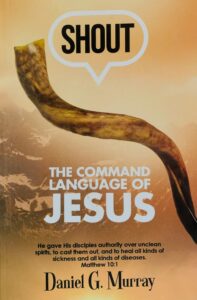 "The blessing of a life spent, not in imagination, thought or effort but in the power, wisdom and knowledge of the Holy Spirit, confidently waiting on His counsel and direction for our life."
"WHAT?!!  When I read those words in the introduction to Daniel's book, it was like a wave of emotion hit me.  I read it over and over.  I realized right then that there could be nothing more important.  I didn't want to go another day without the Holy Spirit directing and empowering me. 
But, is that even possible?  Will the Holy Spirit dwell in me?  Do I have what it takes?  Through Daniel's words and the sharing of his experiences with God, I learned the answers are YES, YES, YES.  He has helped me to understand that the Lord wants this for me and you!  I don't have to take the Holy Spirit, only receive Him.  This awareness has changed everything. I now know that I have received the Holy Spirit and you can too.  In these pages, you will find the keys to open your heart, and the Holy Spirit WILL come in; to counsel, direct and empower your life! Don't wait another day!
John Millonig, Florida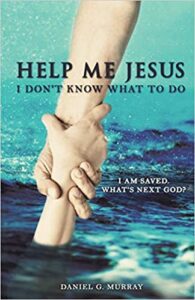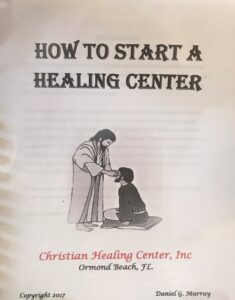 TO ORDER THE MANUAL HOW TO START A HEALING CENTER
CLICK THE LINK BELOW TO CONTACT US
https://christhealsus.com/contact-us/ or
Order by Amazon.com any of these
three amazing books

https://www.amazon.com/Help-Holy-Spirit-Daniel-Murray/dp/0692942912/ref=sr_1_17?dchild=1&keywords=Help+me+Holy+Spirit&qid=1614188172&sr=8-17